Helping end gender-based abuse online
Globally, almost 40% of women report experiencing online violence, including threats and abusive language. This number is even higher among young women and girls.
The World Wide Web Foundation is a non-profit organisation that advocates for a free and open web for everyone, co-founded by Berners-Lee and Rosemary Leith. With the launch of its Tech Policy Design Lab, the Web Foundation set its first area of focus on tackling the violence and abuse that women disproportionately face online.
Craig Walker, working in partnership with Feminist Internet, was tasked with designing and faclitating Online Based Gender Violence (OBGV) workshops and developing the outputs into recommendations. These formed the foundation of commitments aimed at addressing online gender-based abuse. Four of the world's biggest tech companies (Google, Facebook, Twitter and TikTok) agreed to these commitments at the 2021 2021 UN Generation Equality Forum.
This work has been recognised with an award for Best Design Strategy at the 2021 Victorian Premiers Design Awards.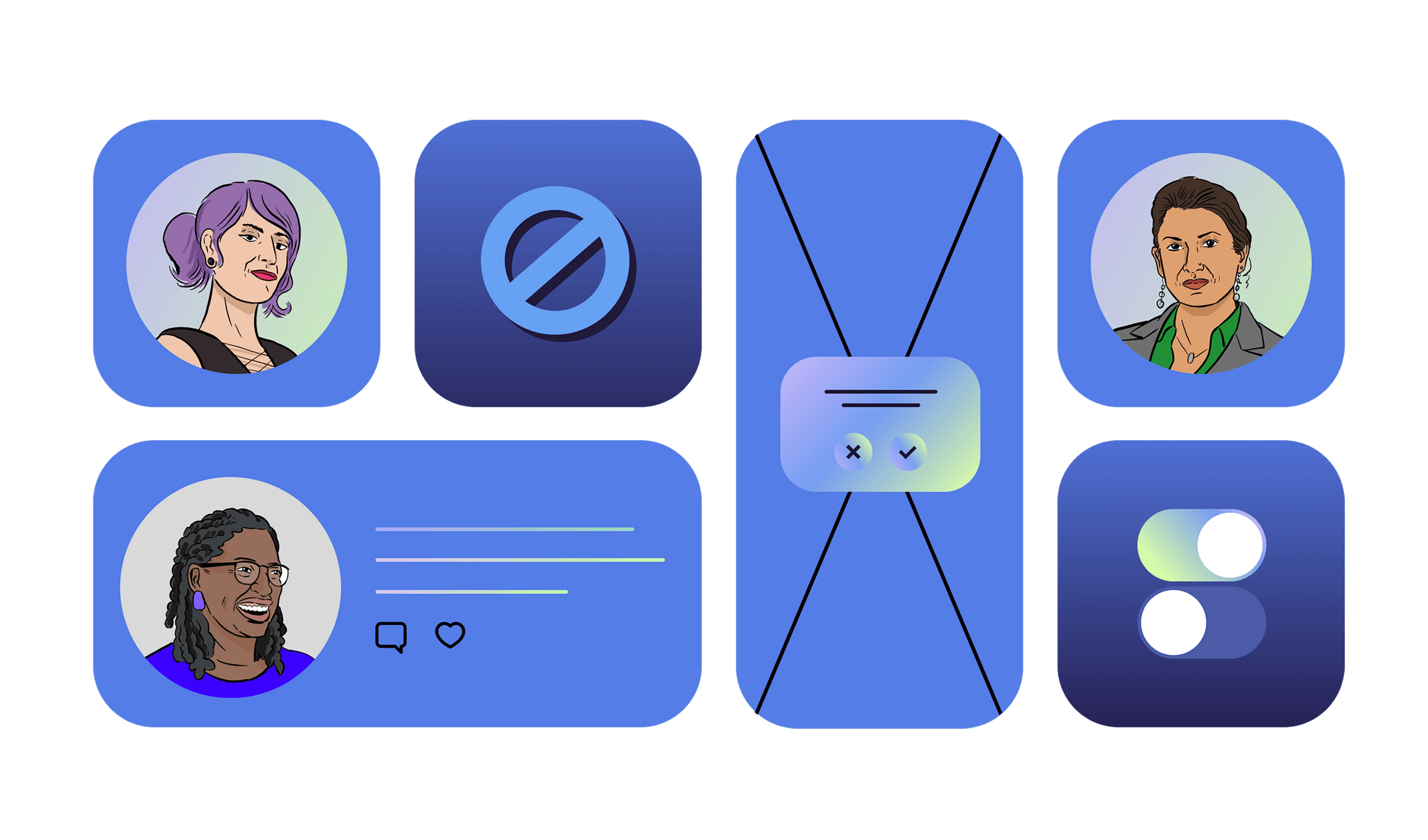 The project in numbers
3Global workshops
35Countries represented
120+Thought-leaders consulted
Bringing together big tech
The three global workshops brought together 120+ thinkers, leaders and technologists from 35 countries to generate ideas and prototypes.
Over the course of the workshops, groups developed solutions and prototypes for content curation and reporting flows for specific scenarios that focussed on the experiences and needs of highly visible women, such as politicians, journalists, activists and influences.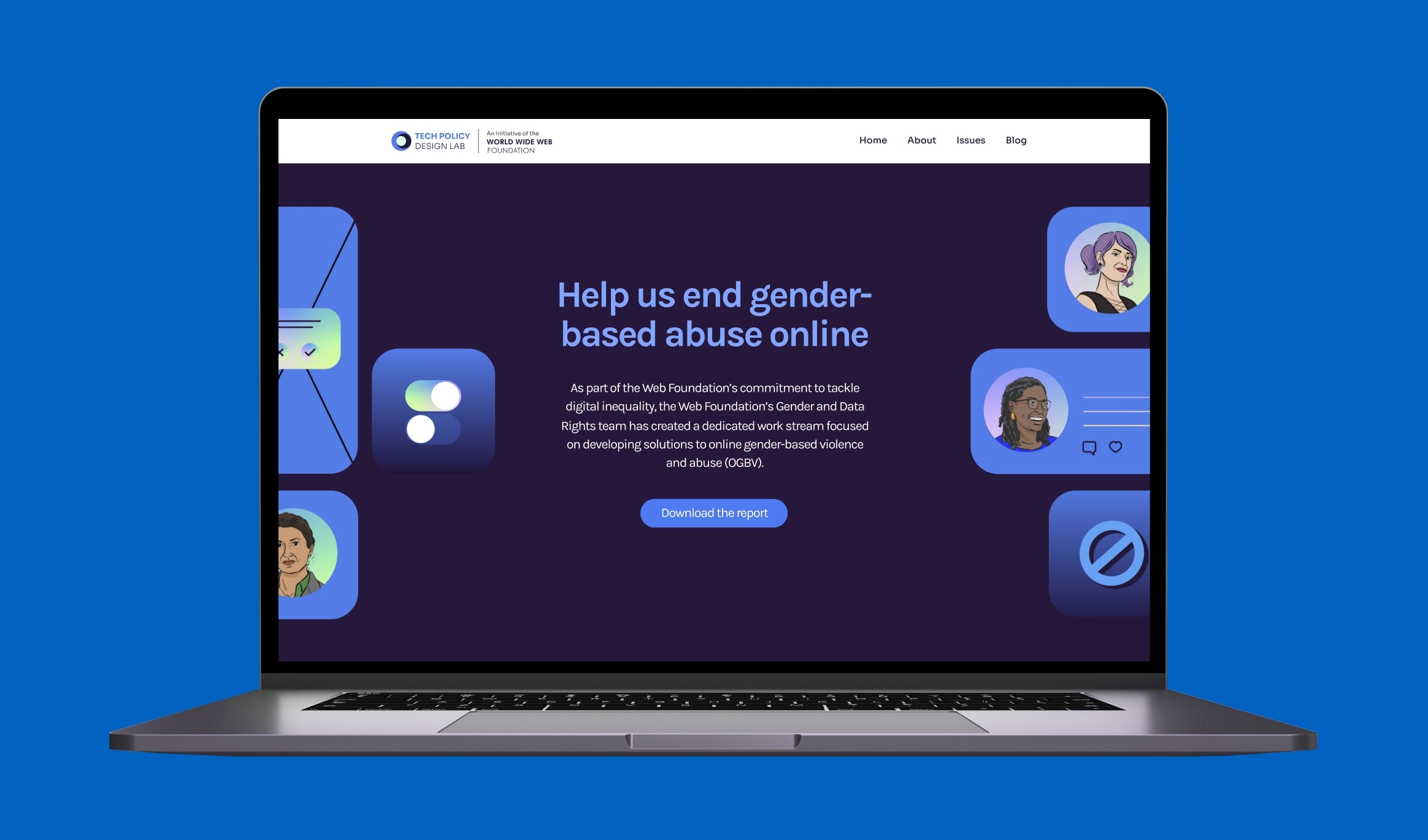 Prototyping to inform policy design
Participants generated innovative and illustrative design prototypes for making online spaces safer for women. They responded to a range of problems women reported facing online, from experiences with curating content (such as posts and comments) and reporting abuse. These prototypes informed recommendations presented at the 2021 UN Generation Equality Forum.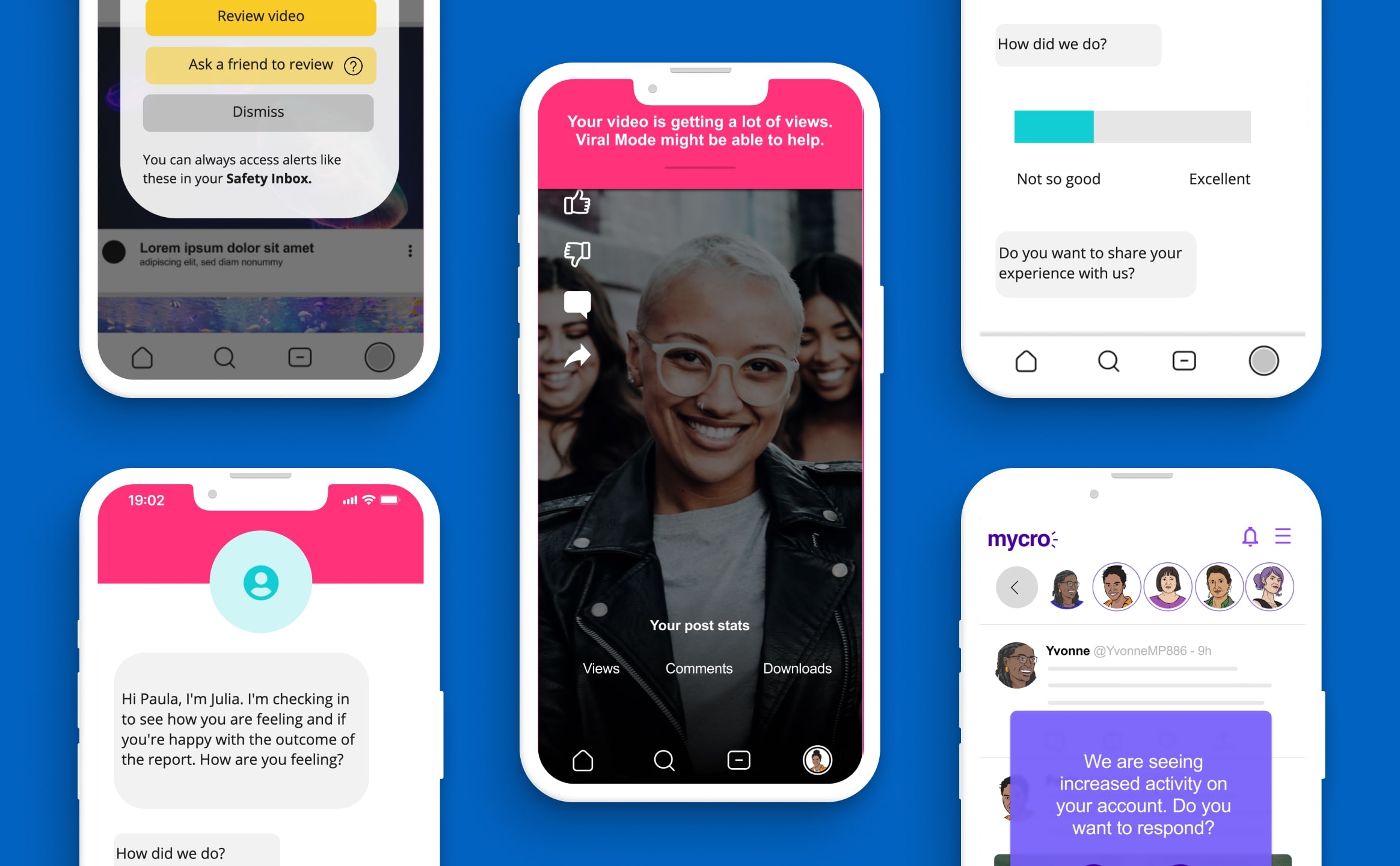 Creating a resource for product designers
A micro-site and report were created to share the recommendations and workshop approach in detail, with the goal of providing inspiration and tangible starting points for policy and product teams within tech companies. The complete prototypes and detailed personas are available for download from the microsite.
The report outlined eight key recommendations. Each recommendation is supported by illustrative prototypes, design suggestions and considerations, and the acknowledgement of potential challenges.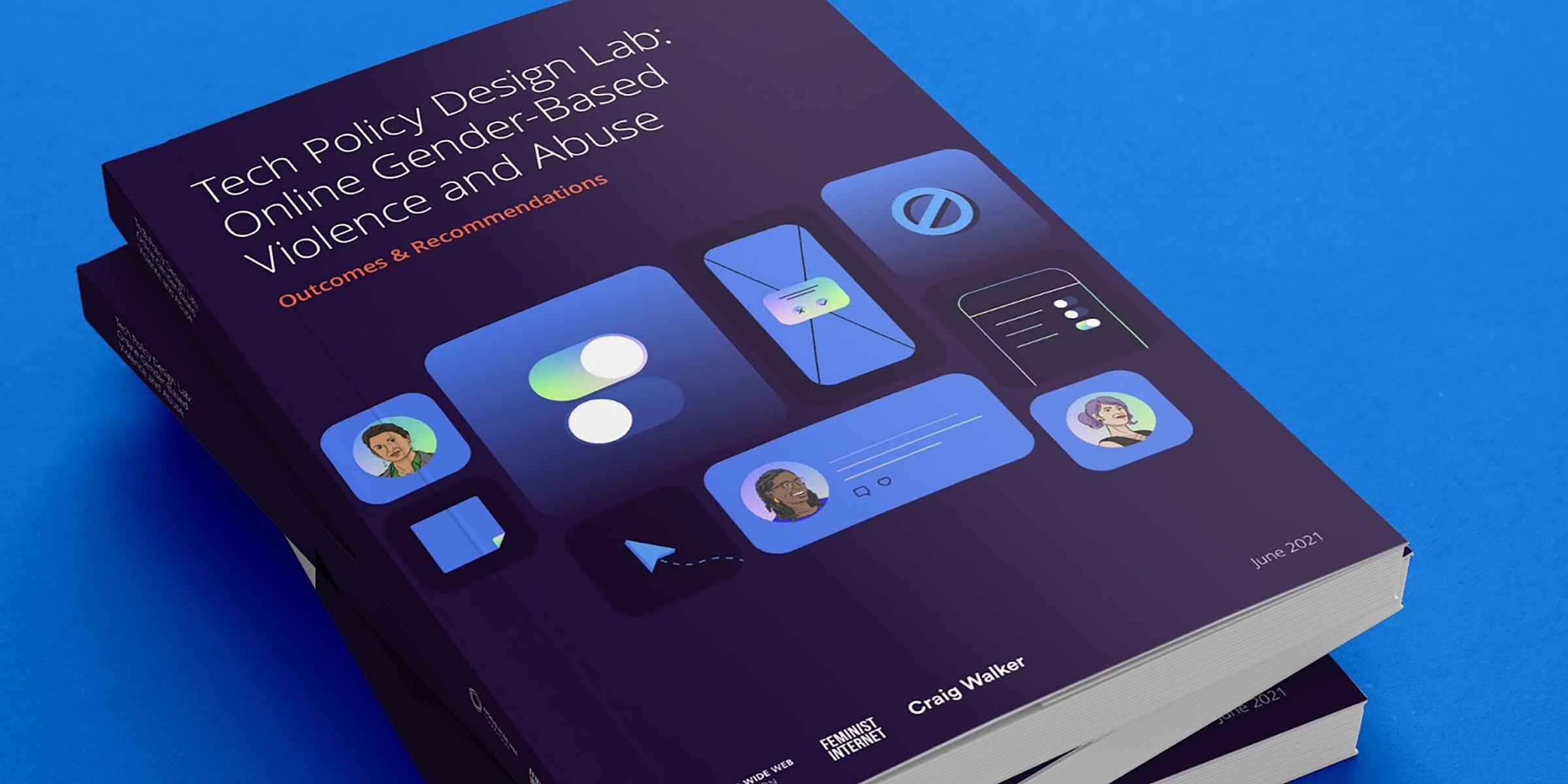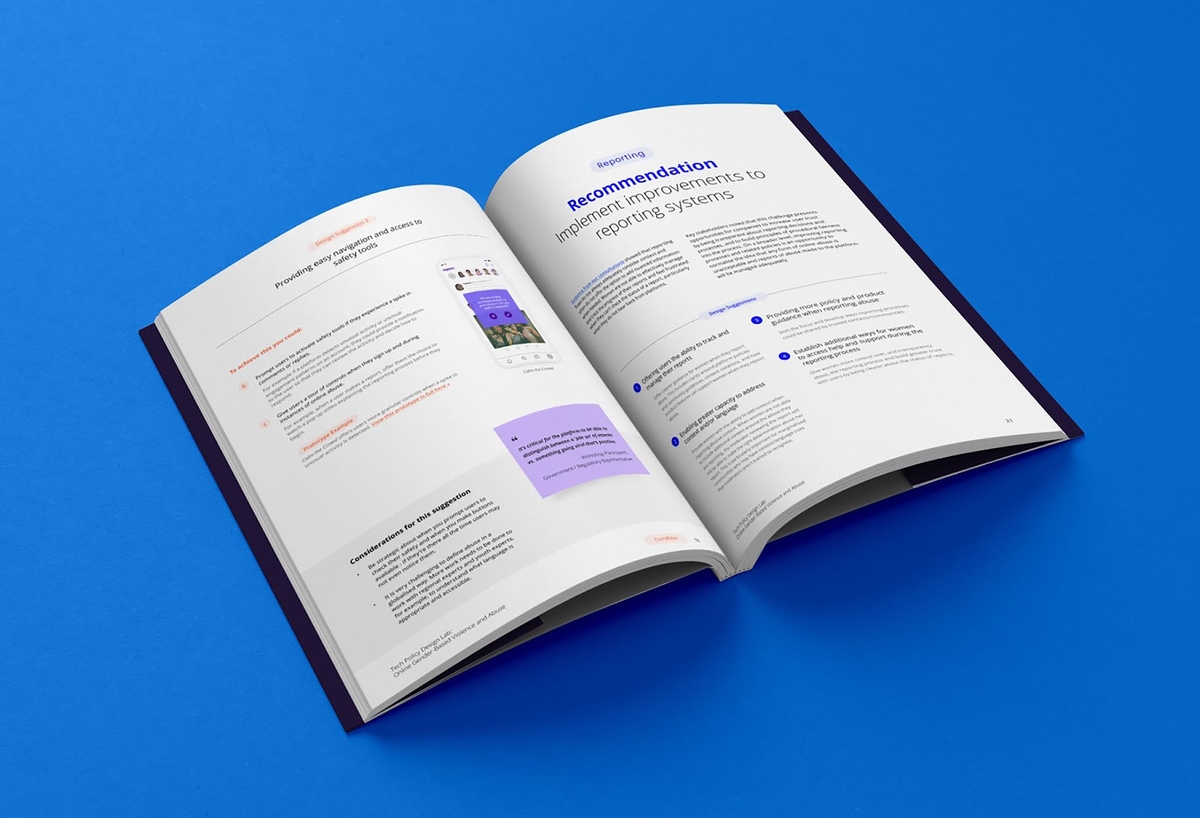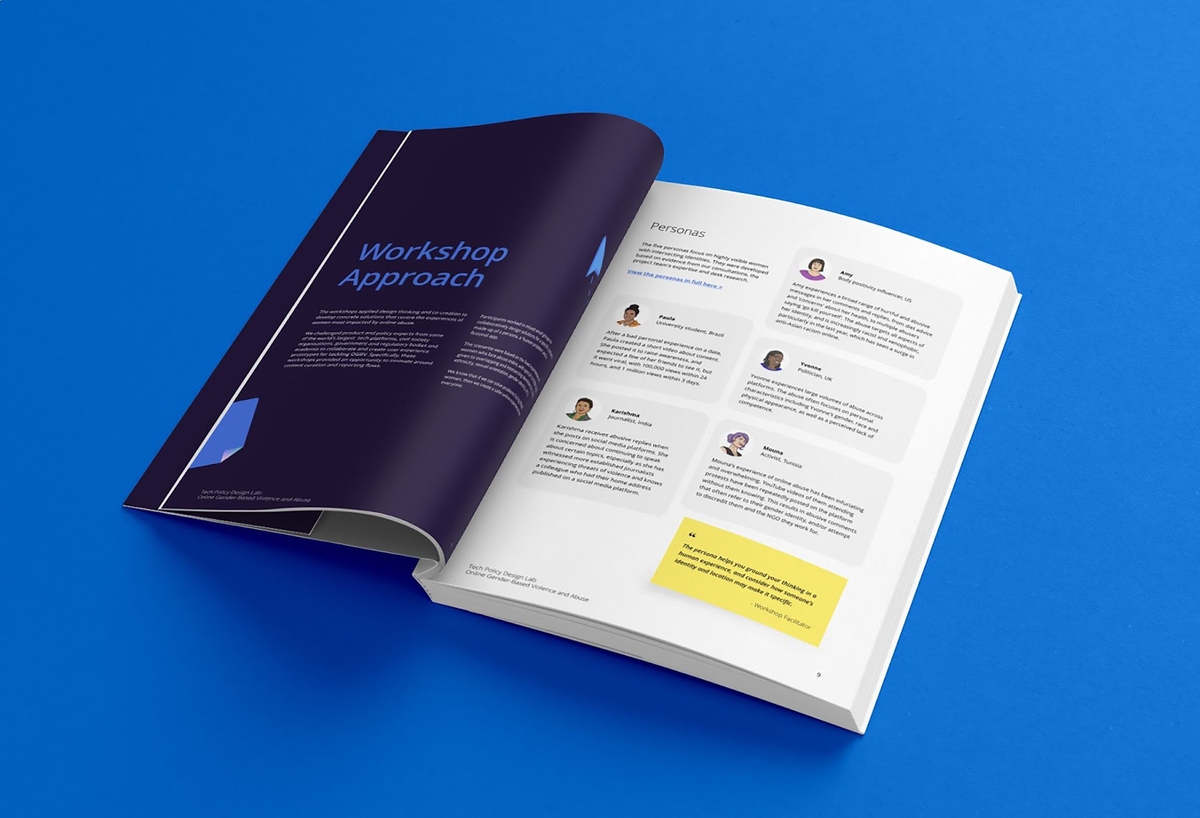 This is our
MakeReal

service in action

What we do:

With a focus on turning ideas into tangible concepts that people can engage with and test, we:

Understand your vision for the idea

Help you generate concepts to test

Facilitate customer, staff and stakeholder testing

Capture and workshop insights, iterating and synthesising feedback and next steps